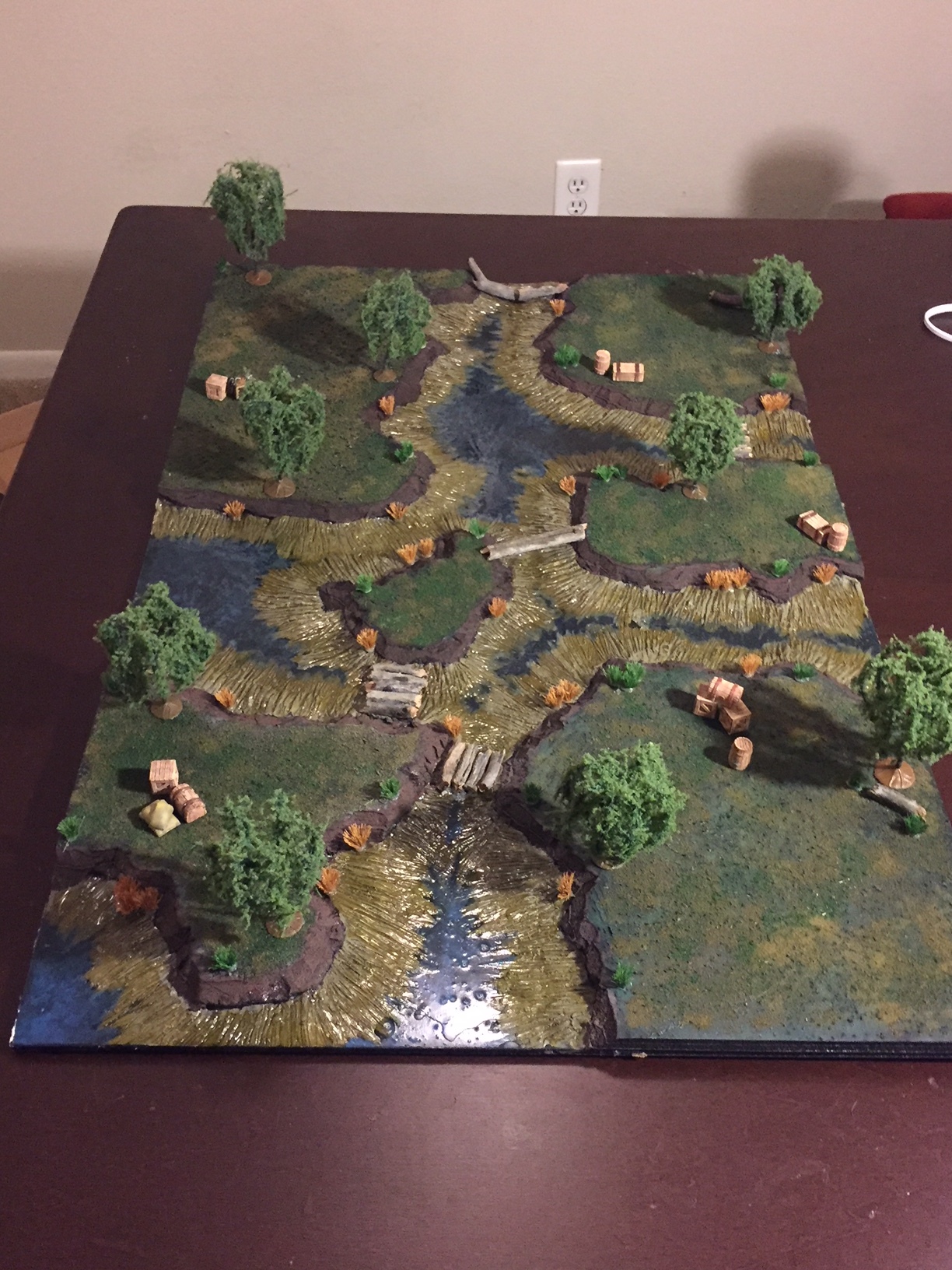 A miniature Moonstone Swamp that I made after listening to the first few episodes of Not Another D&D Podcast. Wasn't too expensive to put together (other than the nice kitchen table that was ruined when the Woodland Scenics' Water effect gel leaked off of the board in the middle of the night…)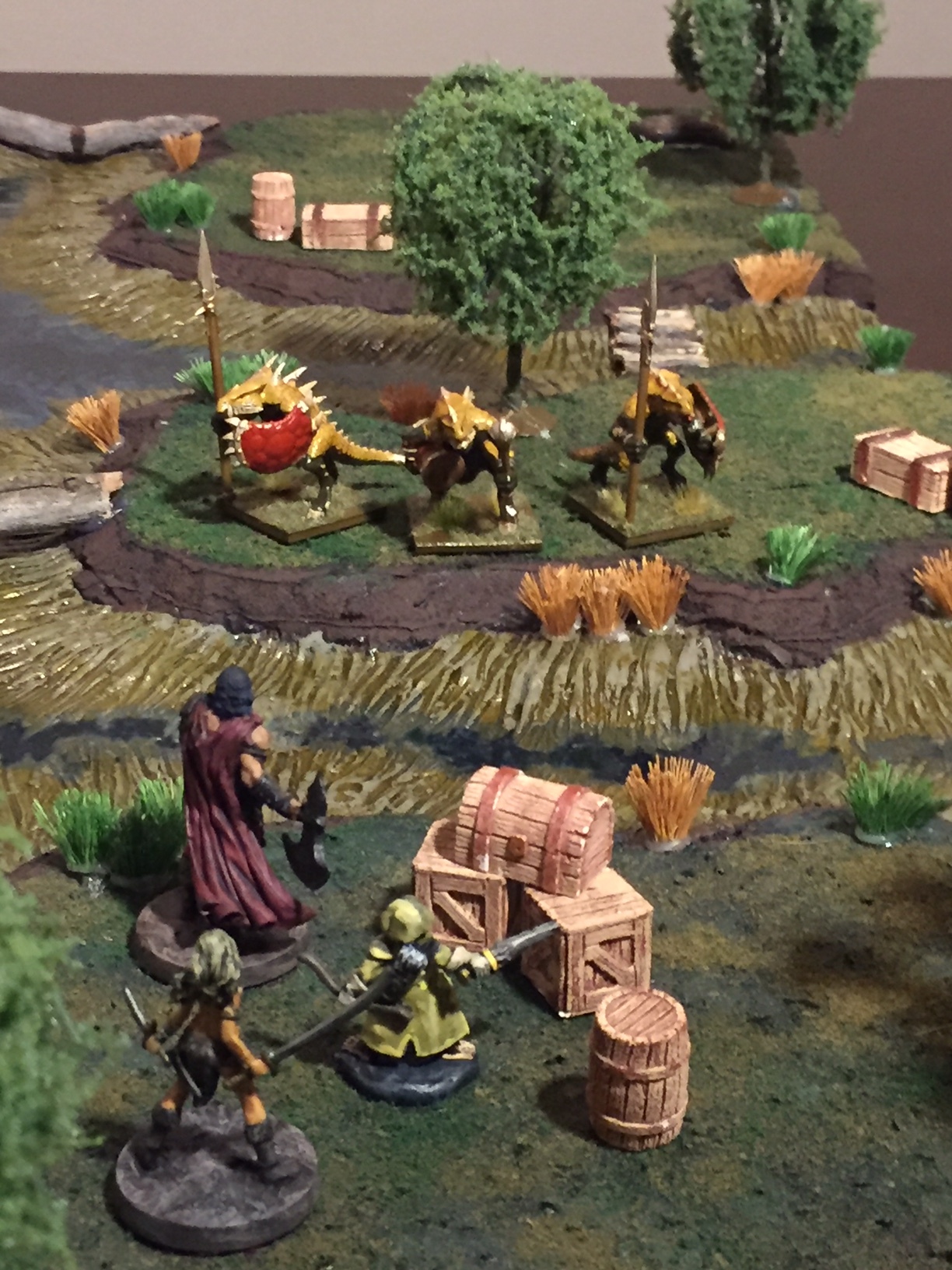 I replaced the bullywugs in Moonstone Swamp with lizardmen for a one-shot D&D adventure I did with this board. Does anyone even make bullywug miniatures? I have yet to find them.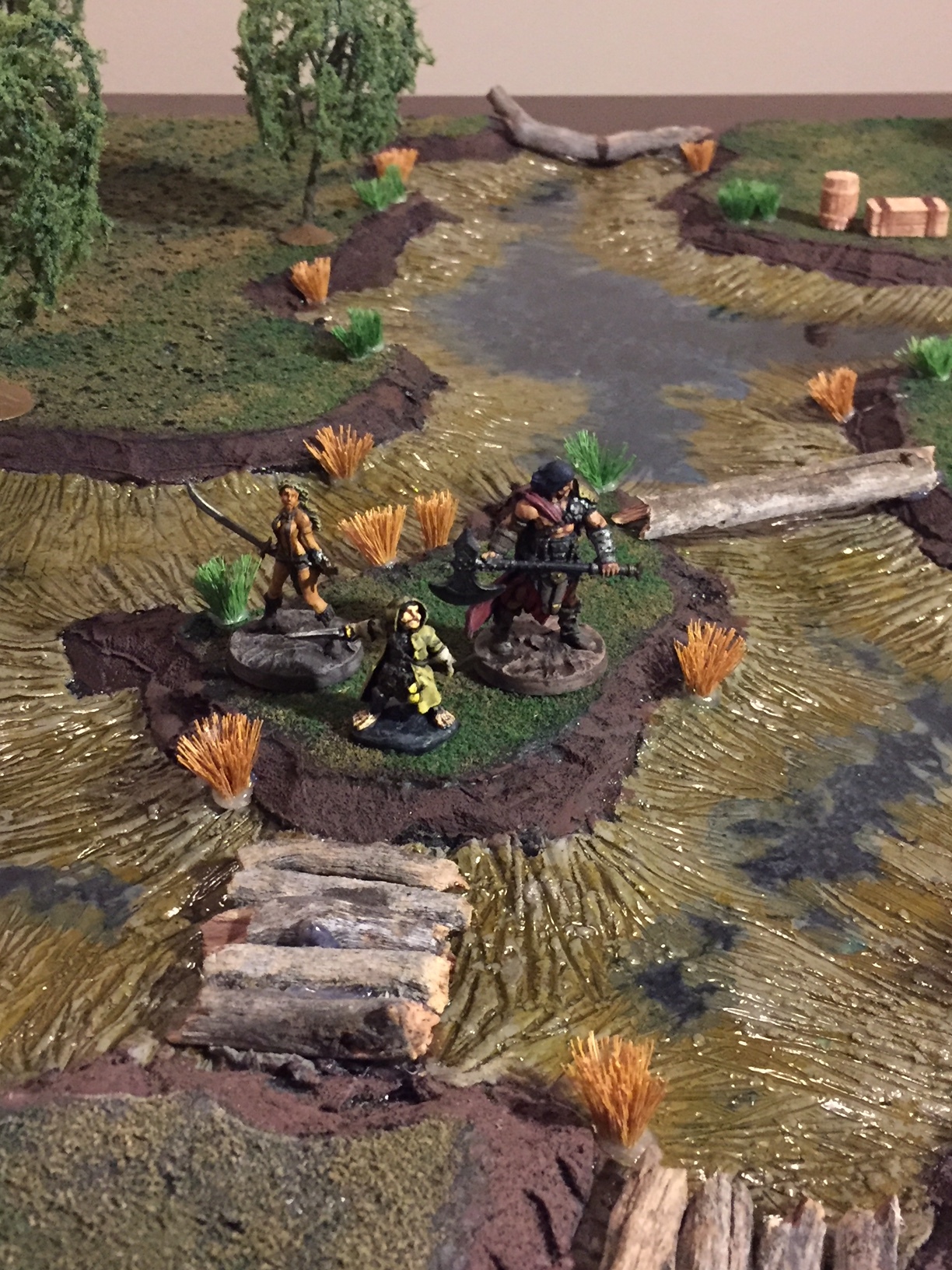 My best 28mm representations of Moonshine, Beverly, and Harwon from Not Another D&D Podcast. Pretty accurate other than the fact that teenage Beverly looks like he has a fully grown mustache.